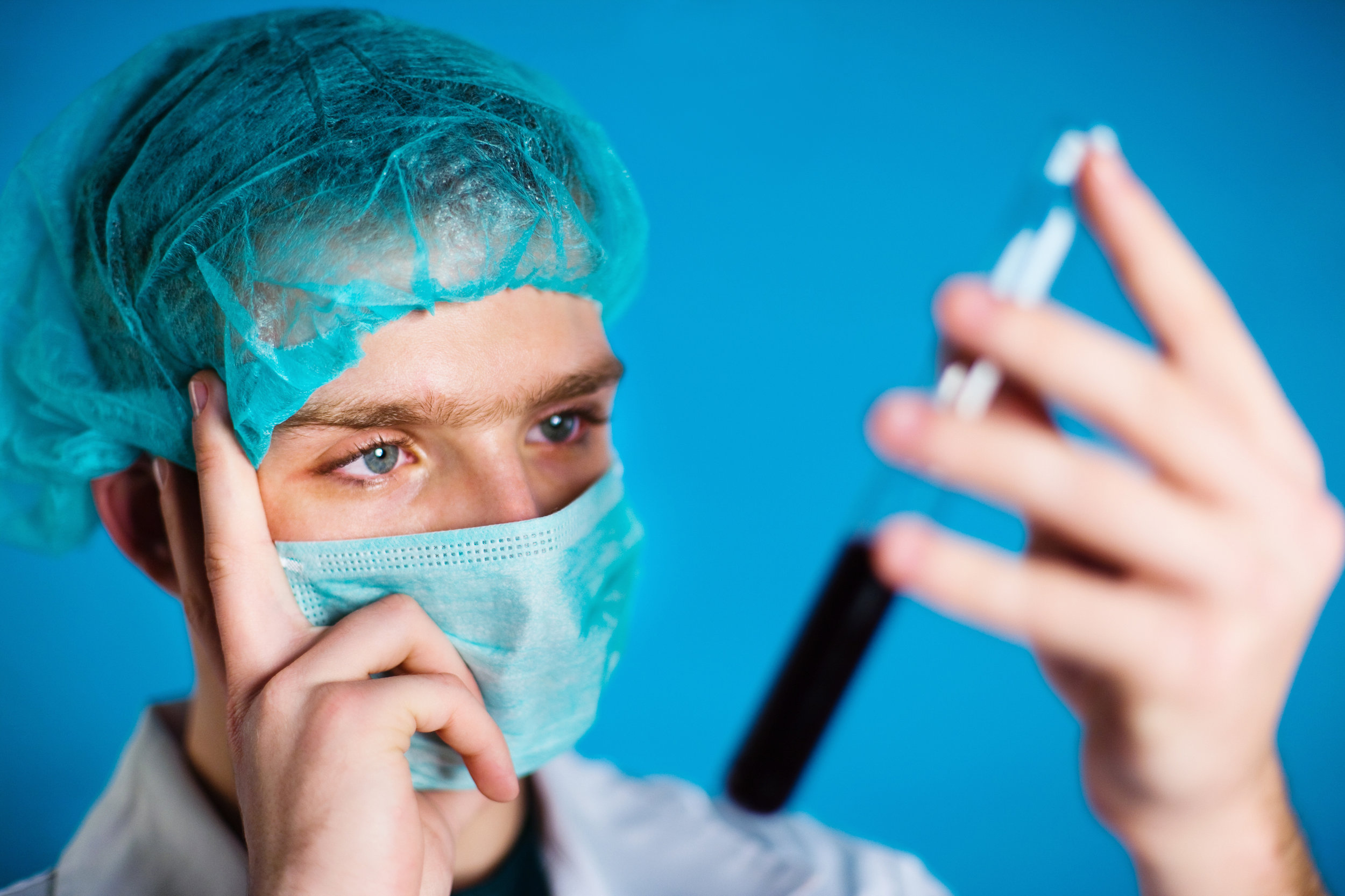 1 – PROFIT
Don't be lured in by false promises without any substance.
We can increase your profit by 25%. Our average client see's an increase of 20-35%. Sounds nice right? Ultimately this is what physician billing service is all about…maximizing your profits. Be very weary of companies promising to increase your profits. Physician billers cannot increase your profit ceiling, but they certainly can increase profit by better maximizing your current billing situation. Focus on how the candidates operate, not empty promises for percentage increases. Also be sure to keep in mind how much this company knows about you and your practice when they make the promise; this can be a pretty solid barometer for how much smoke is being blown.
When I'm asked how we much we can increase profits, I am very careful to qualify my statements. We don't want to lure anyone in with promises we can't keep and the number one determining factor that impacts is actually the state of the billing when we take over. How is your coding? How is your AR? Is anyone running a schedule QA to make sure appointments aren't slipping through the cracks? Are there services you are rending you are not billing for currently? These are questions no one can answer without actually looking at your situation in a detailed fashion. This is why we offer a free billing audit/review to all prospects. It better allows us to adequately assess the potential client's billing situation.
Do we see increases with our average client? Of course! But we're not promising a thing until we know what we are talking about. We have clients who have doubled their profit because we implement practice adjustments via our consulting services along with the billing services. We have clients that have doubled their profit because they hire a new surgeon, which we can't really take credit for now can we? We also have clients that have lost money since switching to us because their patient mix has drastically shifted towards cosmetics and away from insurance. You've got to wonder what goes into these numbers when someone throws them up as an advertising tease. We like to joke with our clients that we know our job is done when they can fire us! No one wants to deal with the insurance companies these days and if we can put our consultant hat on to help you get there, we're happy to lose the physician billing and chalk it up as a job well done!
* Not a plastic surgeon or dermatologist, but still curious. No problem. We extend this offer to all physicians as a professional courtesy. Have a friend or colleague that you think could use a second set of eyes. Send them our way!
2 – TRUST
Pay attention to transparency. That's how you build Trust.
Be sure to ask the physician billing services you're looking at about how they operate. You want to know what kind of access you have to your billing system, your billing staff, the billing process and so on. Physician billing is ultimately a service business, so if you want to feel like you've got the trust of an in-house billing staff.
Some specific questions to ask:
1) Where is the billing data handled? Is it in your current PM system?
It should be so you can see it whenever you want. Run reports whenever you want. See the action point notes whenever you want. This is your data. You should have full access. Also, keep in mind what happens to your data if you do select a physician billing service that requires you use their system…you get it back on a disc in an excel spreadsheet…how the heck does that hep you if you ever need to access your information? We always bill in our client's current system so they can see everything we've done, who's done it, and when things are done. Even without the benefit of control and visibility, pulling your financial data into two systems creates a workflow nightmare for your staff. Don't have a system? No problem. We can always fund you an iteration of our in-house software at NO CHARGE.
Not sure which system to select? Check out our project management consulting services. We can help.
2) What is the billing process? Who handles what?
The billing process doesn't have some secret sauce that a physician billing service cannot release. Furthermore, this is a team effort. The physician documents and often codes. Other staff members are involved in transmitting data to the service. The billing service will need to circle with the office to confirm information or retrieve information. Even front office scheduling can impact billing (if your front desk schedules all your consults under the same visit type in your system, how can the billing service double check that nothing has slipped through the cracks on your end?). If everyone understands process, the team can operate best as a cohesive unit. Also, why would any company need to keep the people working on your account a secret? Perhaps because they don't want those people client facing (if they can't talk to you should they really be working your account?)? Perhaps they are cycling through multiple people? Maybe they are outsourcing work an not telling you? Our clients know their team, who is handling what and they have direct contact information for all of their team members. We are proud of our staff and the way we do business so we don't keep anything hidden from view for our clients. Mother always said, 'honesty is always the best policy' right?
We build trust with our clients through open communication lines and a transparent process. We strongly recommend you select a client that does the same. This is your practice, your money, your livelihood and your data…anyone partnering with you should be willing to earn your trust through transparency, especially your medical billing service.
3) Experience
Experience counts.
There are countless physician specialties out there. There are plenty CPT codes out there too – nearly 10K to be more precise. There are even more ICD 10 codes – nearly 10x the number of CPTs. The numbers alone make it pretty much impossible for any one biller or company to be the experts across the board when it comes to billing for anyone and everyone. A solid process can transcend most specialties in most situations, but each has its own nuance, trends, changes and so on. Take 2018 for instance, in terms of dermatology coding or dermatology billing, the AMA launched new changes to photodynamic therapy CPT codes. In terms of plastic surgery billing or plastic surgery coding the prevalence of total anterior coverage with Alloderm in conjunction with pre-pectoral placement of implants/tissue expanders has offered new coding challenges.
This is why we specialize. We want to serve our clients with the excellence our experiences have afforded us. We bill for only plastic surgeons and dermatologist. It would be pretty simple for us to expand to try to serve all physicians. We could probably have grown faster and we would be able to take on many, many more clients just utilizing word-of-mouth referrals. We could probably do pretty a darn good job to boot.That said, we have made the decision to specialize and expend our resources on how we can better serve our clients, not how we can get more clients for ourselves. We focus on adjacent needs such as the sub-specialties, ambulatory surgery center billing, out-of-network billing and a number of other items. We want to use every last bit of our bandwidth to best serve our clients.
Also, ask your physician billing candidates or physician billing service candidates about the billers on your account. How much experience do they have? How much experience in your specialty? How many clients do they have on specialty? Are their coders certified? Are they certified in your specialty?
Ours know our specialty and often have 5 years+ with dermatology billing and/or plastic surgery billing. We also have our staff seek AAPC sub specializations for plastic surgery coding and/or dermatology coding, or a CPRC and/or CPCD. One last bit to keep in mind here is that we are supporters/members of AAPC and we respect the time/commitment it takes to obtain a certification, there is no replacement for industry experience and/or the right mindset and thought process. With this in mind we do have team members without said credentials because they bring the right resources to the table.
4) CUSTOMER SERVICE
It is what we are all about…we're not just saying that, it is one of our core values as a company.
We live in a day and age where customer service is often overlooked or intentionally re-prioritized below profits/efficiencies/etc. across many industries. We know what bad service looks like because we deal with it every day working with the lovely insurance companies. We also know what good service looks like because we see it every day working with our clients. As plastic surgeons and dermatologists your patients expect top tier service from you and you expect it from your venders. We aim to deliver and we're not just saying it. Service is one of our core values as a company. Beyond that, the proof is in the pudding and our client retention rate speaks to our quality of service – 100%.
5) Testimonials 
Talk to your colleagues and ask for references.
As you are selecting your physician billing service, make sure you ask for references. Have them provide a few options of practices of a like specialty and make them give you several. Shouldn't be a tough task if their work speaks for itself. We provide our prospects and exhaustive list of clients in like specialty, like state, with similar characteristics to their practice so they can get a real genuine picture of how we work rather than a few teed up VIPs that we know will talk us up. We are proud of our client list and proud to share their kind words about us and our work. Over 85% of our clients that have been with us for a year or more have provided reviews for us, 100% of which are positive. In all honesty it should probably be closer to 100% if we did a better job of asking for them!
If you still have questions or concerns about your physician billing service or how to select one, we are always happy to give you our two cents! Please don't hesitate to contact us!
---