The short answer? Yes. "Med" is in fact short for "Medical," and therein lies your ability to bill insurance in a med spa. You might ask, "Why would I bother to bill insurance when I could just charge cash pay only and rake it in?" Our answer: Why play checkers when you should be playing chess? ?
Pawn to E4 – Learn what procedures are/ are not billable for Med Spas.
The golden phrase is "medical necessity," which can vary by state and insurance company. Super simple right? Just some examples of treatments that can fall into this category:
Acne and skincare management = E/M services (992xx) — $58 – $224.
Lesion destruction (e.g. warts, milia, port wine stains, moles) via laser, cryo, or excision = destruction codes (17xxx) — $68 – $173.
Therapeutic Botox for hyperhidrosis or migraines = chemodenervation + substance codes (64615 + J0585—oh and you can bill for waste units on the 200 unit vial you should be buying from Allergan) — $158 + Botox cost.
Weight loss management = Medical Nutrition Therapy codes (9780x + S codes) — $32 – $37.
Laser vein ablation/ sclerotherapy = EVLT/Sclero/Ultrasound (3647x/ 9397x/ 3647x) — $1,155 + 301/ $120 – $207/ $124 – $196.
The list goes on…
*Prices are CMS National Payment Amount and will vary based on your insurance contracts.  Don't have contracts… we got you.
You might be thinking, "But these med spa procedures might pay less with insurance than cash pay!" You're right on the money that you could be missing out on some money up front. The goal here is strategy— offering these procedures can lead to patient capture. Hook people with treatments they need and reel them into getting some of those other treatments they want. Also, God forbid something takes a turn for the worse and cosmetic sales drop or dry up…guess who has another vertical in their med spa to rely on? Smart move. ?
Bishop to C4 – Make sure you have the right setup to leverage billing for these procedures in your Med Spa.
It's a lot more than just throwing bills at the insurance wall and seeing what sticks. In fact, there's quite a bit of block and tackle with no benefit to anyone other than the billers looking for job security! Here's some basic requirements you'll have to meet before you get ahead of yourself before you even get to billing:
Make sure you have all the qualified staff to meet the standards in your state to perform the procedures and treatments you want to offer. The American Med Spa Association has a wealth of info to answer all your burning questions, like "Can an aesthetician inject Botox?" (The answer is no, by the way. Get an NP.) This step is non-negotiable— insurance companies will laugh in your face if you're not legit. Not only that, but if you have staff rendering services they're not qualified to render, you can be in regulatory hot water in a hot second.
Have the appropriate coverage to protect your practice. At the very least you should have professional and general liability, malpractice, and personal property insurance— cyber, E&O…the more insurance the better. It's a sue-happy world we're living in, so don't assume nothing will ever go wrong. Covering all your bases also helps make your med spa 2 Legit 2 Quit (see above).
You want to offer a variety of treatments and procedures from the aesthetic plastics and derm ends. This will help you draw in a bigger client base and build up revenue with a mix of cash pay and insurance-billed services.
Queen to H5 – Don't forget about your patients.
Transparency is key. For the patients that want to get their treatments covered in full by their insurance, make sure two things are clear: you can't control what their insurance will cover and it might not cover the whole cost. Nothing will make patients turn on you quicker than surprise bills they didn't expect to be responsible for. Being upfront from the beginning will build trust and lead to greater patient retention. This means listing your policies on your website, which is also important when it comes to limiting liability for your practice. In other words, cover your bases, and leave no room for arguments.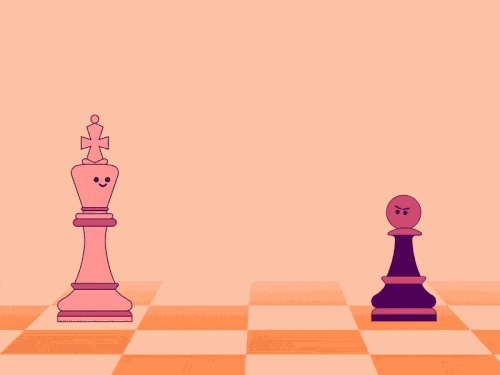 Queen to H7 – Once you have the foundation, you can develop your Med Spa billing strategy.
Time for the shameless plug. Medical spas can be a nice bonus cash cow for your practice, BUT if you don't have the right billing process in place, you will lose money. If only there was a specialized medical billing company with expertise specifically in plastics and dermatology…Oh wait:
Give your friendly neighborhood Auctus Group Biller a call. Not only can we provide consulting for either starting up a med spa or streamlining your existing one, we can handle all the medical billing in your med spa and deal with insurance companies for you to ensure you get paid. ♟️