When choosing how to handle your medical billing, consider all alternatives available. A billing company might require a higher upfront payment that turns out to be the best option for you in terms of quality service.
What You Need to Consider
In order to find your perfect fit, it's important to understand your needs as a company. A high-quality medical billing company should allow you to focus on providing the best care and treatment to your patients. To reach that goal, the company needs to demonstrate proficiency in the following areas:
Specialization
Just as the fields of medicine are varied and unique, so, too, are the billing companies that work with them. Generalists may be able to accommodate all manner of practices, but if you can find a well-reviewed group that specializes in your branch of medicine, it will serve you more effectively.
Coding
Once you've found a company with experience in your field, dig deeper to get a sense for whether that experience extends to coding as well. For example, if you specialize in plastic surgery, the billing company should provide a comprehensive understanding of the services in that field. The company should know what Botox treatments entail in order to appropriately charge patients for that service.
Accounts Receivable
While insurance payments can be a tricky domain for patients to navigate, your best interests as a clinic must come first. An effective billing company should have plans in place to deal with denials in short order, otherwise you run the risk of hemorrhaging finances while the issue remains unresolved. Without a well-established escalation process, it will prove difficult to apply pressure to outstanding debtors and reconcile your books.
Reporting
The most comprehensive billing companies aren't effective if they can't make sense of the data. Vital skills include the ability to filter out irrelevant data and understand the difference between patient and insurance AR. The top organizations know how to make that information work in your favor, providing informed forecasts that are designed to optimize your revenue stream.
Technology
It's ideal if your billing partner uses the same software as your practice. Seek out companies that operate with the programs you already use for your records. This will make it easier to attain long-term stability.
Smooth Transition
A solid sign of a company's dedication to your business is how it handles the acquisition. If they offer their assistance in streamlining the transfer of your account, they're seriously invested in your success and development.
Asking the Right Questions
Once you've narrowed down your choices, consider how to approach the initial meeting. Determine how this company will add value to your practice. Get started by asking these questions:
What sort of training do your employees have?

An effective billing company should boast a commitment to keeping its workforce as up-to-date on federal regulations as possible.

Do you have a review process embedded in statement submissions?

Such a policy helps filter out errant bills, which allows the billing company to offer informed fiscal insight to your business.

What's your in-specialty client count?

Look for billers with experience in your field. Industry knowledge can expedite the billing process.

Are you equipped to handle out-of-network billing? If so, how?

Any billing company can handle your books when all patients have on-network insurance. One of the tests of truly exemplary organizations is how they work to ensure you're reimbursed when payment falls to the patient.

What information can we provide to help you chart an effective path forward?

Offers like this aren't just important because of its ability to promote open communication. They also serve to maximize productivity, laying the groundwork for a long-lasting and healthy working relationship.
Sealing the Deal
Once you've decided on a company for your practice, develop a contract that is fair and agreeable to both parties. If you're not sure where to start your search, check our services page to get a sense of what you should expect as a prospective client.
---
Practice Management Services

Billing
Accounts receivable, contracting & credentialing.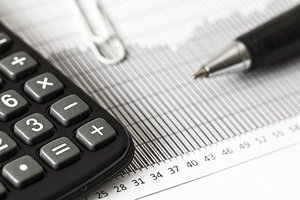 Bookkeeping
Credit card processing, small business loans & vendor management.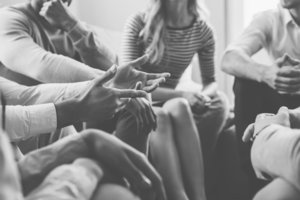 Consulting
Process workflow, procedures & protocol, staffing & training.
Simplify Your Practice
Ease the workload. Increase your bottom line.